FREE ESTIMATES PROVIDED BY
PLUMBING AND JETTING SERVICES
904-346-1266
High-Pressure Water Jetting
Grease, sludge, sand and debris are the main causes of commercial drain line blockages. Our high-pressure water jetting service can help you clear this sediment by:
Penetrating and emulsifying grease.
Breaking up sludge and debris.
Pulverizing roots.
Cutting out hardened scale.
Flushing out the system.
Cable machines are used to remove tree roots and break through solid obstructions. However, they are less effective in removing softer blockages such as grease, scale and other buildup. Cable machines will bore holes through sludge but they can't clean and push the debris out of pipes as effectively as a water jet machine.
FREE ESTIMATES PROVIDED BY
PLUMBING AND JETTING SERVICES
904-346-1266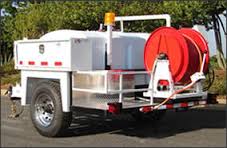 Emergency Hydro-Jetting Services
Pipe Jetting is the process of cleaning out the interior of any pipe in order to eliminate debris, scale, or build-up. Hydro Jetting of a pipe increases flow and clears hang up points that could cause back-ups in the future. Pipes can become clogged for many reasons including accumulation of grease, soap, sludge, roots and infiltration. Jetting will clear out a drain line to like-new condition by using water pressure up to 4000 psi @ 18 gpm to fully penetrate any blockage and clean the pipe walls.
Key Benefits
Safe for all pipes
Clears blockages and fully cleans the pipe
Long lasting results
Can be routinely scheduled for preventative maintenance
Fast and Effective
Pipe Jetting Services Include:
Residential and Commercial
Sewer Lines & Systems
Storm Systems
Stack Lines
Grease Trap Lines
Commercial Kitchen Drainage Systems
Rain Water Leaders
Catch Basins
FREE ESTIMATES PROVIDED BY
PLUMBING AND JETTING SERVICES
904-346-1266